EoMEoTE #6!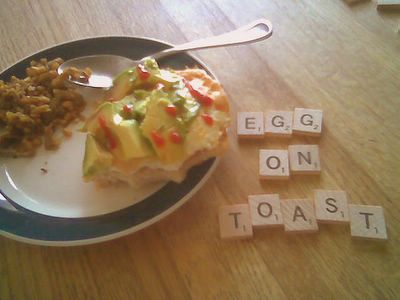 Instructions: stack from the bottom to the top...(see below for clarification...)
1. a piece of toast. (the desem is is a lovely, hearty piece of bread which withstands toasting VERY well.)
2. a fried egg
3. a ripe avocado.
4. sriracha sauce! and a side of whatever pleases you. this was a spoonful of lentils and beans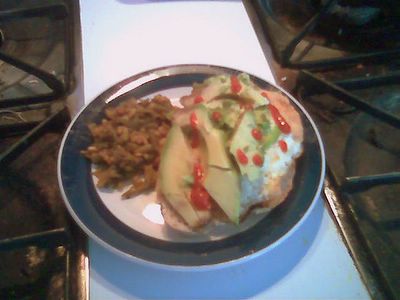 the end.